Telegram Tricks

and

Tips

to Improve your Messaging Experience
Telegram is one of the popular cross-platform instant messaging and VoIP services out there with a wide range of features and functionalities.
While WhatsApp continues to be a preferred choice for most people, those considering an alternative — to avoid agreeing to its new privacy policy — can check out Telegram for a more secure and private experience.
Telegram offers a host of features like chat folders, secret chat, self-destructing media, the ability to send uncompressed media, edit sent messages, etc. to extend your use-cases and offer more control over your messaging experience.Looking for more such content, check out Telegram Tips and Keys.
Best Telegram Tricks and 

Tips
1.Disable individual notifications
Speaking of notifications, have you ever wanted to (temporarily) mute a contact on Telegram who simply gets on your nerves due to non-stop messages flooding your account?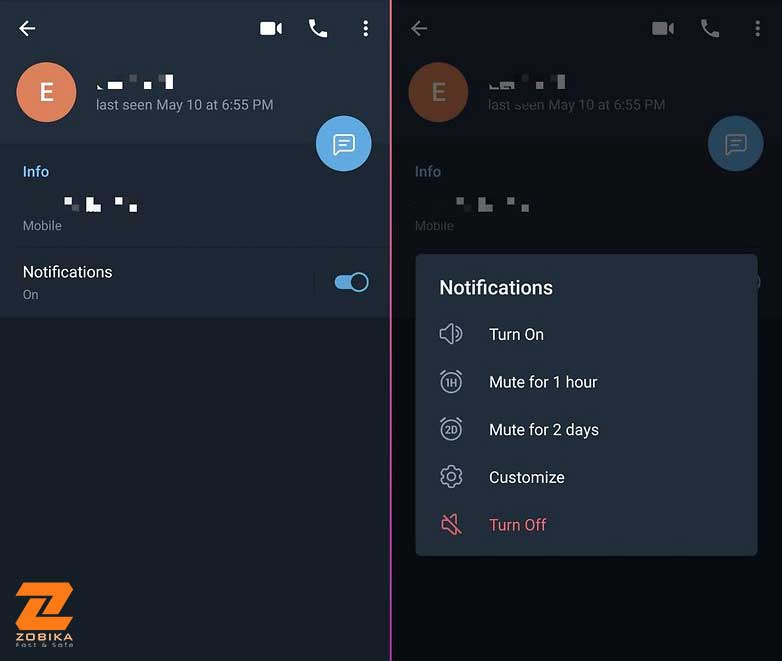 If you would like to personalize your notification, select the corresponding contact then tap Info.
Go to Notifications and select Turn Off.
2.Using Telegram Web or the application on a PC
Similar to WhatsApp, which you can use Telegram on your PC, Mac, and Linux devices. The web version is very easy to use. Simply: Go to https://web.telegram.org./
Enter the phone number that is linked to your account.
Enter the verification code received via Telegram on your smartphone.
Enter your Telegram account password.
Instead of a web client, Telegram is also available as an application on the PC which you can easily download here: https://desktop.telegram.org.
3.Delete your Telegram messages automatically
Similar to Snapchat and more recently in WhatsApp, Telegram also has a feature that automatically deletes sent messages and media. Telegram threw in additional innovation by enabling you to set a self-destruct timer on your messages.
This feature is currently only available in Secret Chats, and it is very easy to activate. Go to ⋮  menu, select Set self-destruct timer. You can then choose between 1 second and a week before the messages self-destruct.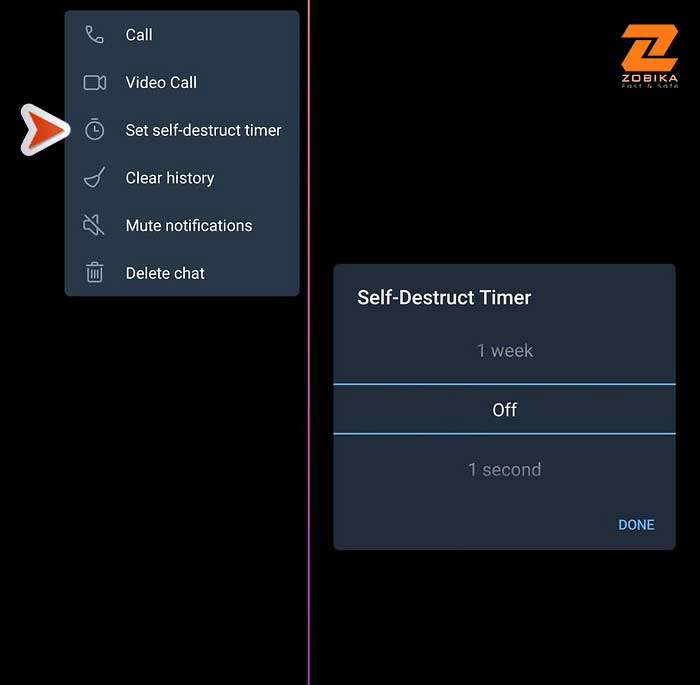 There is a similar self-destruct feature for images that does not need to be in a secret chat. Just choose the photo that you want to from your gallery and then tap the clock icon to set the timer.
4.Delete messages sent on Telegram "for everyone"
Oops! We have all sent something that we regret, haven't we? Fortunately, Telegram allows you to delete a sent message. All you need to do is to long press the message to select it, followed by tapping on the trash can icon that appears at the top right.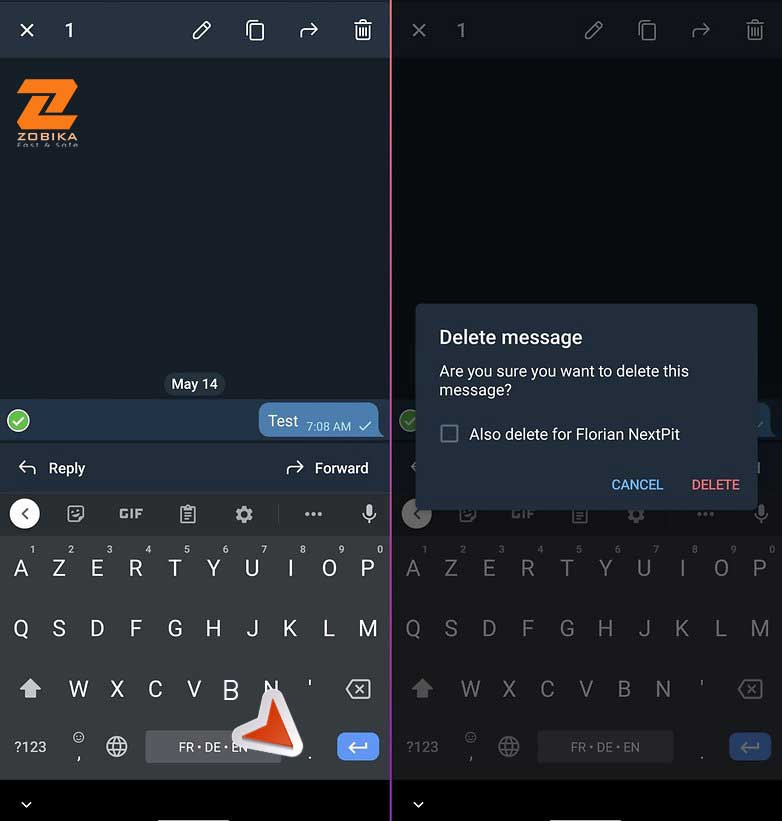 You will then be presented with a screen that has several options. Confirm the deletion of the message by ticking on the checkbox that will also delete the same message on the recipient's handset. WhatsApp provides a window of an hour thereabouts to do so after sending out a message, but Telegram allows you to delete the message "for everyone" up to 48 hours after it has been sent.
5.Read Telegram messages without marking them as "read"
Ever wanted to read a message without letting the sender know that you have read it? Well, here's a little trick that will come in handy. Whenever you receive a message, enable airplane mode. Launch Telegram and read the message. Once you've read it, shut down the app and enable your data connection once again. The sender will never know that you have read their message through this method.
Best Telegram
Tricks
and 
Tips Compared to other applications
6.Customizing the Chat Background
Do you want to personalize your Telegram experience? Are you tired of seeing the same old standard background? It's extremely easy to change the chat background in Telegram.
Go to Settings > Chat Settings and pick from one of the preset images or a photo from your own gallery.
7.Share your location on Telegram
Just like in WhatsApp, you can also share your location with a contact through Telegram. Tap the paperclip icon in a chat, then select Location in order to send your current location or share your location (you can set a time frame of between 15 minutes and 8 hours).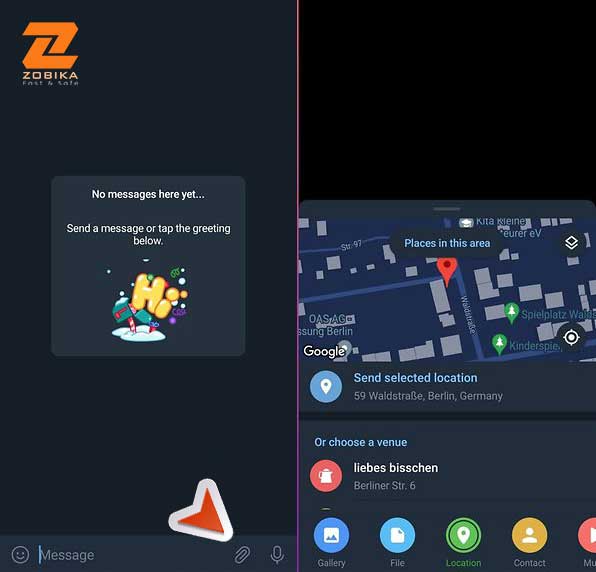 8.Image compression control
Most social media and messaging services compress your images when you send them. This helps you save data and storage while generally making downloads faster, but at the expense of image quality.
Telegram, however, lets you decide whether you want to compress your images or download them in full quality. It also depends on where you have decided to save your image: in the Gallery or in Files.
When you receive a file from the gallery, the image counts as a media file and is downloaded in a compressed format – which is fast and convenient. However, you also have the option to download the uncompressed image file in full quality, into the File section. Telegram's file picker will let you browse your device's memory to select the one you want.
9.Chat folders
Managing chats and keeping a tab on all the different conversations you have with your friends and contacts can be troublesome and can even sometimes cause you to miss out on important messages. Telegram aims to simplify chat management using chat folders. Chat folders allow you to group conversations from different Telegram channels, groups, or individual chats in an organized manner, all in one place. That way, you can categorize and sort your conversations on the messaging app effectively and have a decluttered home interface.
Teaching this telegram trick in this post is step by step with photos.
10.Schedule messages
For times when you need to send messages at a specific time, scheduling your messages is a safe bet and comes in handy to ensure you do not forget about sending the message in the first place. To schedule a message on Telegram, open the chat where you need to send the message and type in your message. Now, tap and hold on the send button until you get a pop-up with a couple of options. From here, select Schedule Message and select the date and time for when you want to send the message.
If you want to know about our exceptional discounts, be sure to go to zosmm.com.