Creating a Telegram theme for Android and iOS (Telegram theme maker)
One of the most attractive features of Telegram is the ability to create a Telegram theme for this messenger. These messengers have recently introduced the feature of creating themes and skins without any program that Telegram lovers of Android, iPhone, Windows can use this tool.
Telegram's popular encrypted messengers support version 3.17 of new themes. In addition to the large number of themes, you can now create custom themes with the new theme editor. Normally, with Chat Settings, there are several default themes, blue, dark, and , which you can choose from.
For example, a dark theme is great for the night, and in addition to eye health, it also helps reduce phone battery consumption.
Making a Telegram
theme
(Android phones)
Telegram themes are part of an open platform, meaning that like stickers and robots, anyone can create a theme and create a conversation environment with new colors and stunning backgrounds. Follow the steps below to create a new custom theme:
Open your telegram as usual Go to Settings and select Chat Settings, click on the top three corners here and click Create new theme
Here is a window that opens CREATE THEME, then asks you to choose a name for your theme.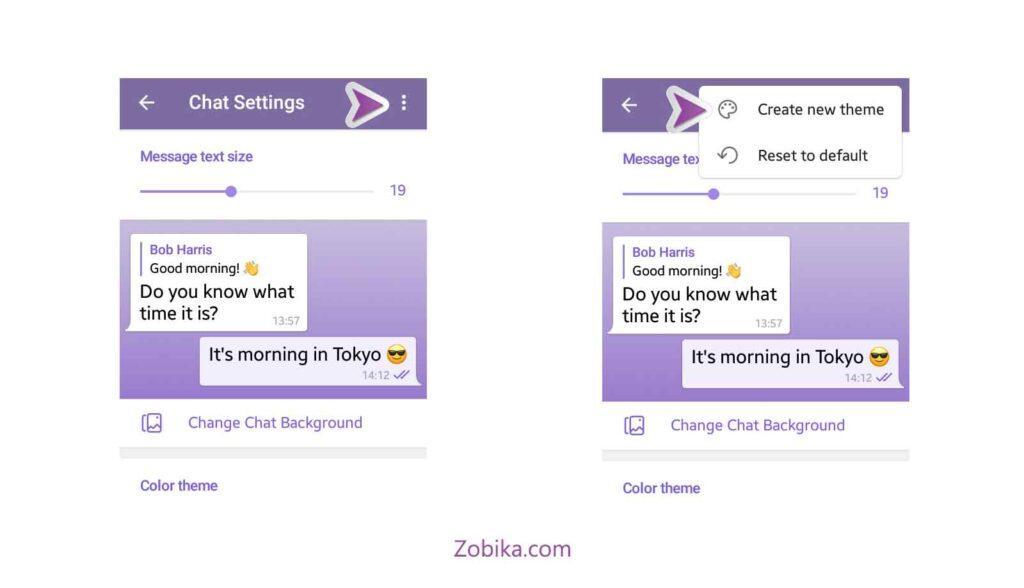 Now tap on the palette symbol.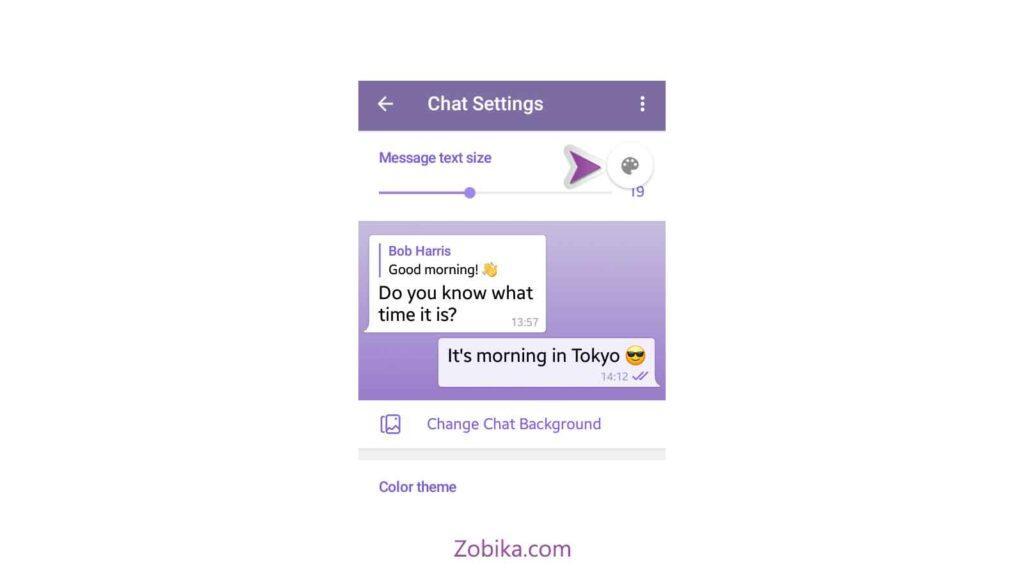 The following window will open and you will be able to change the color of the menus and text and.. This section has many options that require a lot of time to be able to color each item. Then save and select the Save Theme option.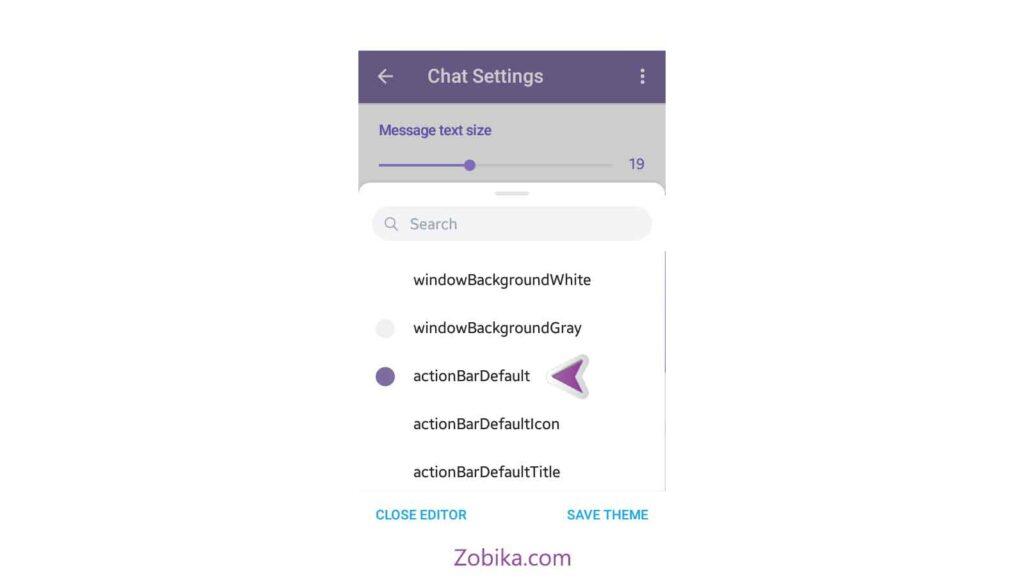 Select the desired Telegram theme
Go to Settings and select Chat Settings, select Show all Theme here
Now in the Custom themes section, select the skin you created to be selected as your Telegram skin
Through the three dots next to the shell, you can edit it again and fix its flaws, or share it with your friends from the Share option.
What are Telegram themes iOS?
Dracula: A dark theme with a red accent color. This theme is popular among developers and programmers.
Material: A theme that follows the Material Design guidelines. This theme is simple and elegant.
Arctic: A light theme with a blue accent color. This theme is easy on the eyes and is perfect for using Telegram in bright environments.
Night Owl: A dark theme with a yellow accent color. This theme is perfect for using Telegram at night.
Ocean: A light theme with a blue-green accent color. This theme is inspired by the ocean and is perfect for using Telegram in a relaxed setting.
You can find more Telegram themes on the Telegram Themes website: https://telegram.me/themes. To install a theme, simply open the link in the Telegram app and tap the "Install" button.
You can also create your own custom theme by editing the Telegram theme file: https://core.telegram.org/themes.
How to make best telegram themes iOS?
Here are the steps on how to add a theme in Telegram:
Open the Telegram app on your iPhone.
Tap on the Settings icon at the bottom of the screen.
Scroll down and tap on Appearance.
Tap on Chat Themes.
Tap on the + button in the top right corner.
Enter the link to the theme file or tap on the Import from File button to import a theme from your
device.
Tap on the Install button.
The theme will now be applied to your Telegram app.
How to make custom telegram themes?
here are some ways to create custom Telegram themes:
Use the Online Theme Editor: The Online Theme Editor is a web-based tool that allows you to create and edit Telegram themes. You can find it at https://core.telegram.org/themes.
Use a third-party theme editor: There are a number of third-party theme editors available for Telegram. These editors allow you to create and edit themes using a graphical user interface.
Create your own theme from scratch: If you're feeling adventurous, you can create your own theme from scratch. This requires some knowledge of HTML, CSS, and JavaScript.
I hope this helps! Let me know if you have any other questions in comments.
Zobika is one of the Best providers of social media services.
Send a message to our Telegram account to contact the site support and get a discount for shopping.
You can also send a message to our Telegram account to get free service.
We are with you 24/7.